Innovations in Interim Foodservice Facilities
Challenges Foodservice Operators Face
Foodservice operators at these institutions (schools, healthcare, senior living, government, military) are trying to accommodate an increased desire for menu customization, grab and go options, speed, fresh ingredients, dietary and gluten-free options.
While some changes can be made within existing facilities, wide-scale changes are often implemented as part of a major renovation or expansion to the existing facility. Such construction projects can often last 24–36 months, and foodservice operation teams are finding that they can keep their operations flowing and implement modern changes with temporary or interim kitchen and dining facility solutions. Kitchens To Go® and its range of Solutions To Go™ equip providers with mobile and modular solutions that don't require awaiting the completion of the construction project.
mobile solutions
Mobile solutions offer great flexibility and mobility. With features from dishwashers to refrigerators, freezers, and HVAC, foodservice staff have the same state-of-the-art equipment in units that range from 18' to 53' long. Kitchens To Go® can equip and modify units to meet your specific specifications. Units can operate with either propane or electric too. Depending on the number of meals the institution serves, the space available on-site, and the length of the construction project, a mobile unit could be a great option to maximize space and keep operations uninterrupted.
Modular Units & Complexes
Modular kitchens are functional and efficient, perfect for long-term projects and permanent needs. Highly configurable components interchange with one another to create open, clear space for cooking and prep which facilitates good verbal and visual communication. Facilities include certified hoods with engineered make-up air, fire protection systems, and HVAC. Dry, cold and frozen storage, ware washing, dining, restroom, and office facilities can also be incorporated to create and entire complex. Kitchens To Go® partners with clients to create a customized solution that will help reduce downtime, project costs, and construction fatigue.
Special Diets
There is greater demand for gluten-free, allergen-free, kosher, vegan and vegetarian options. Having dedicated kitchen space for these offerings is often challenging, which is why a temporary or permanent solution may be needed. Kitchens To Go® can provide foodservice operators a choice of mobile or modular units, or a permanent Bolt-On® Kitchen to provide the necessary space for these offering(s) to help maximize menu options to meet the needs of the people served.
Sustainability
Institutions are keenly focused on green efforts as part of sustainability initiatives. Kitchens To Go® helps with these initiatives by repurposing the mobile and modular units, lighting, serving equipment, and even interior furnishings from one project to another. A pay-it-forward concept has emerged with institutions passing on equipment that can be repurposed to another, which also saves cost and limits the disposal of working equipment.
Through these innovative solutions, Kitchens To Go® continues to help foodservice operators ensure business continuity with only positive changes to the quality of foodservice throughout the duration of the project.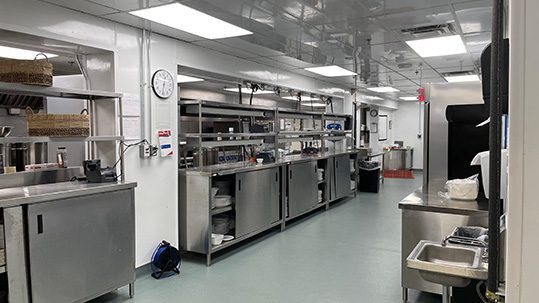 The Temporary by American Casino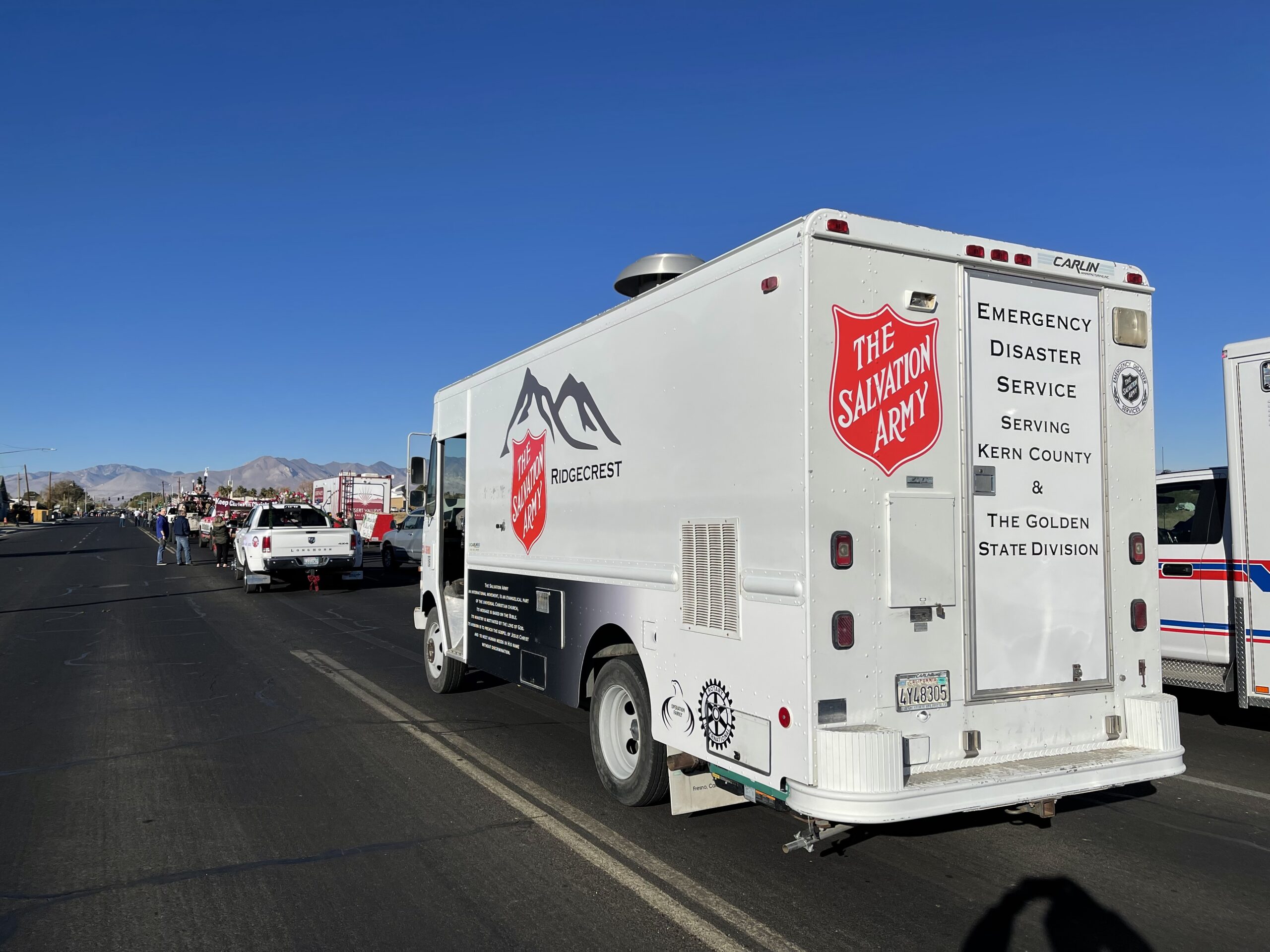 Salvation Army's Mobile Kitchen

Gas Station & Convenience Store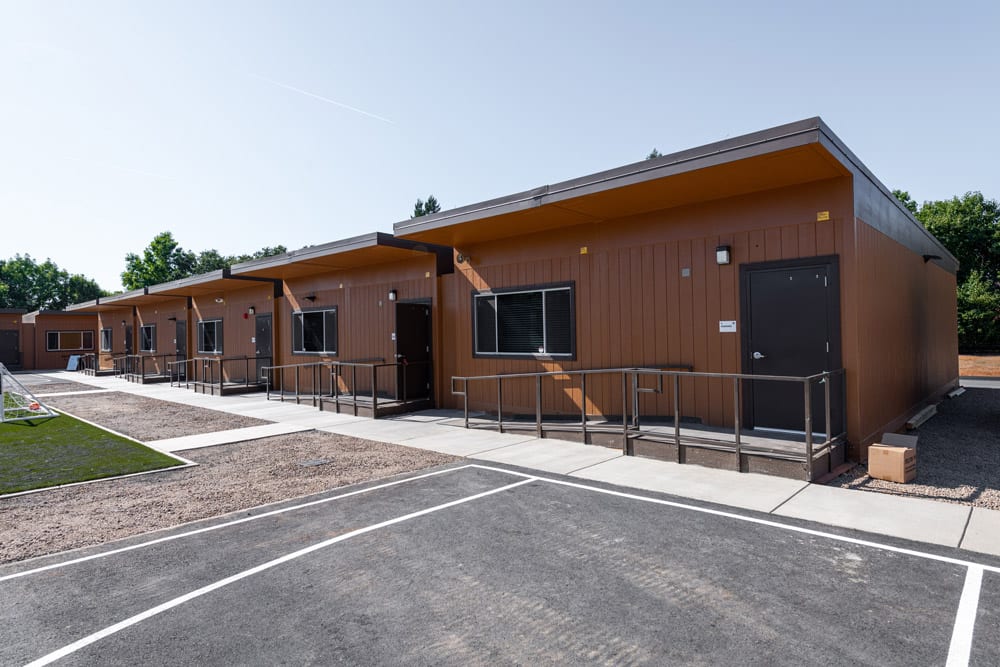 Kitchens To Go® by Mobile Modular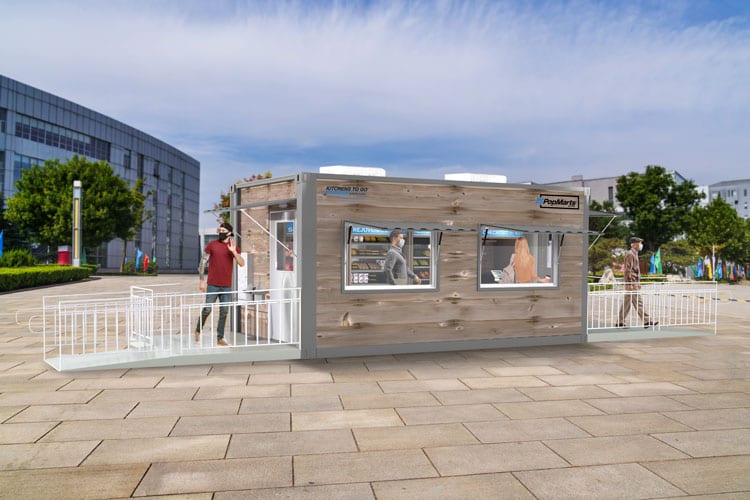 PopMarts™ by Kitchens To Go®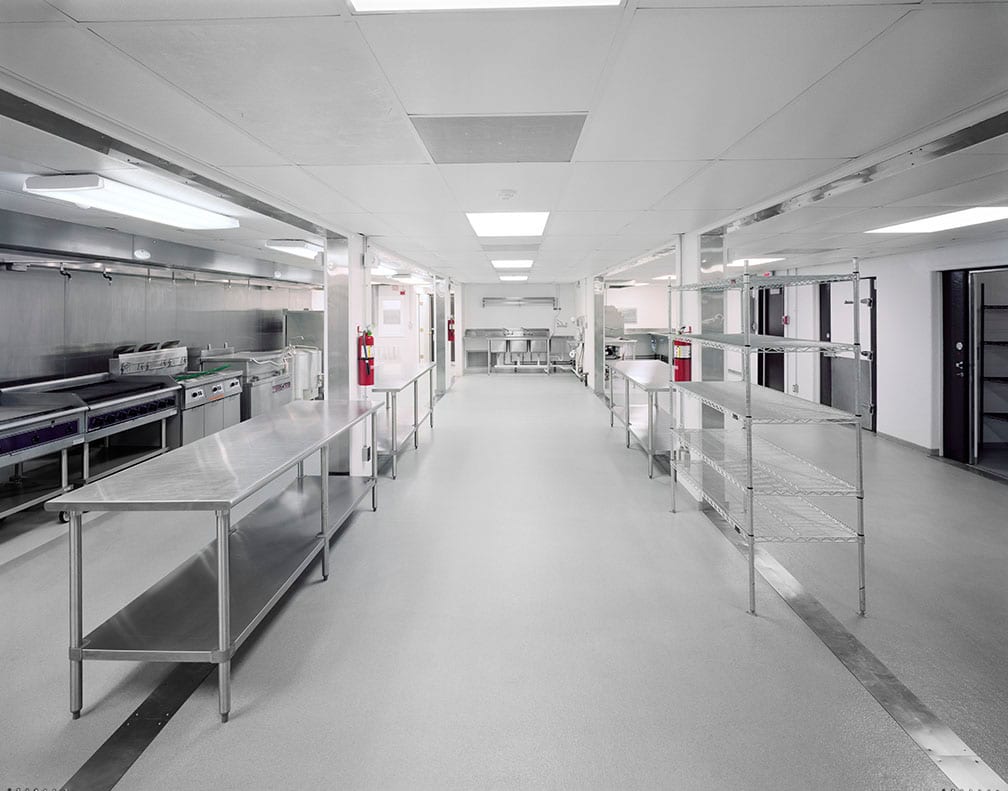 Press Release: New Employee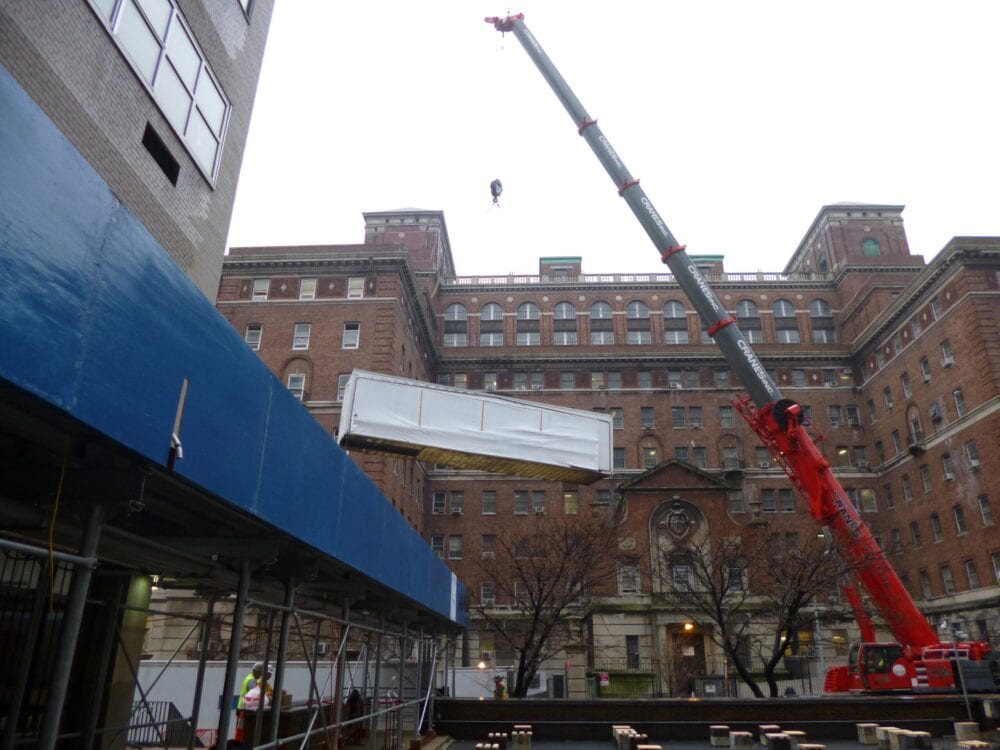 NYU Langone Medical Center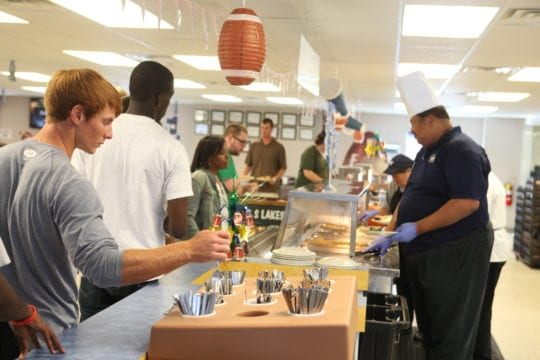 Georgia Southern University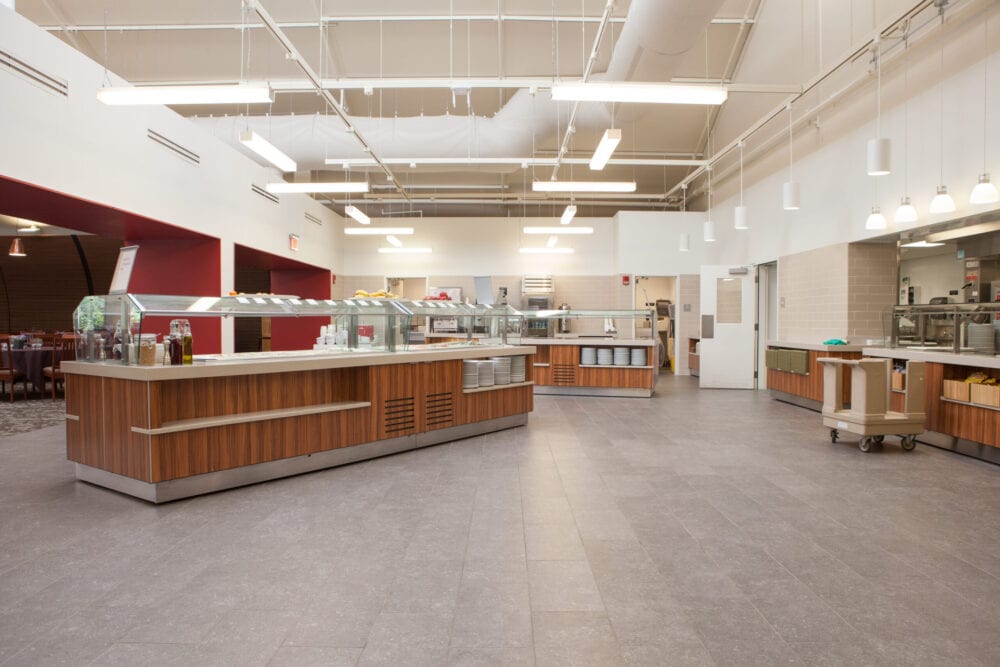 Five Considerations for Commercial Kitchen Renovations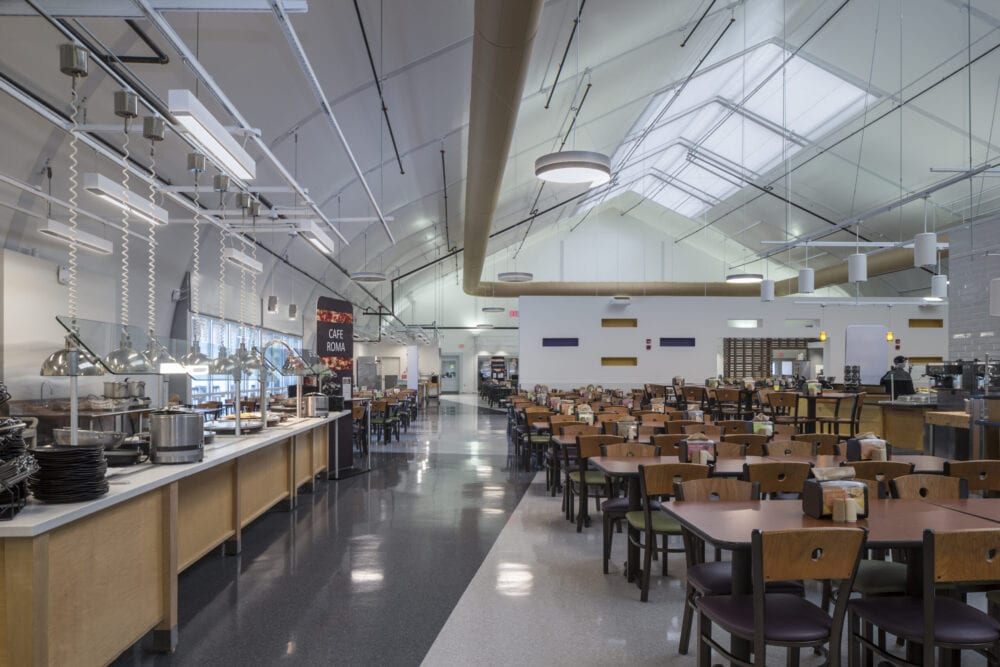 Enriching the Campus Dining Experience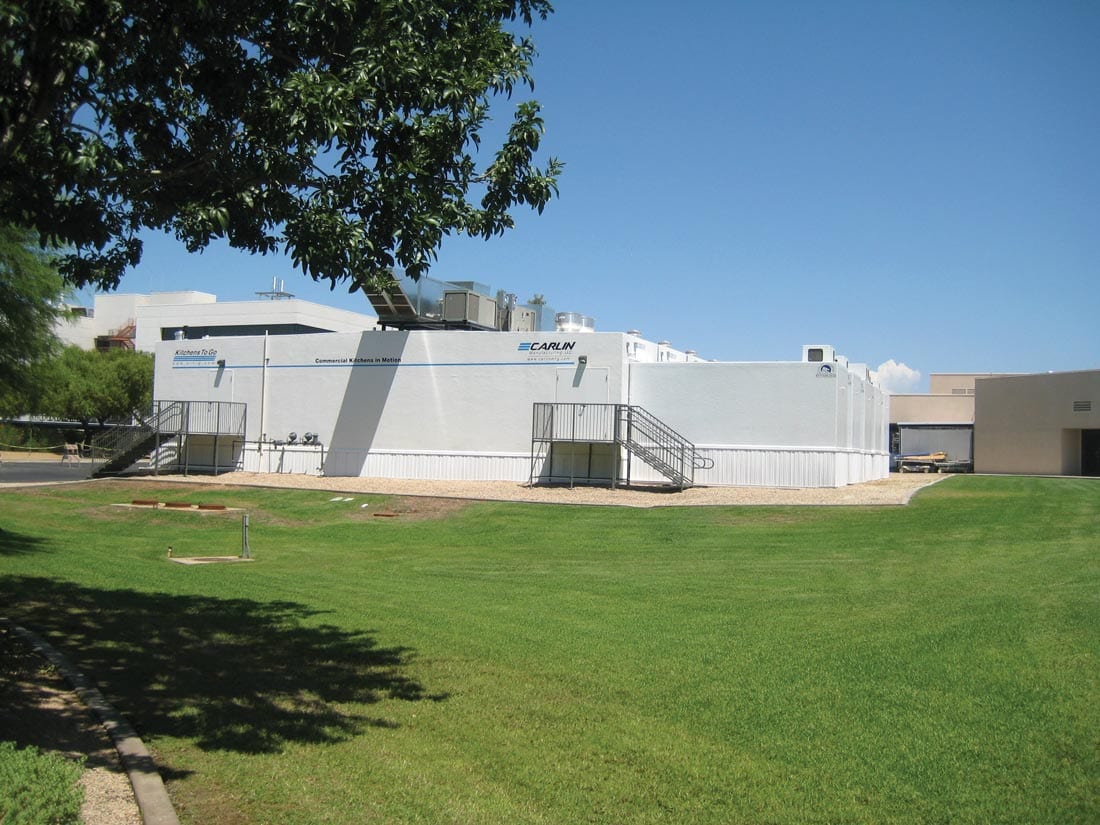 Innovations in Interim Foodservice Facilities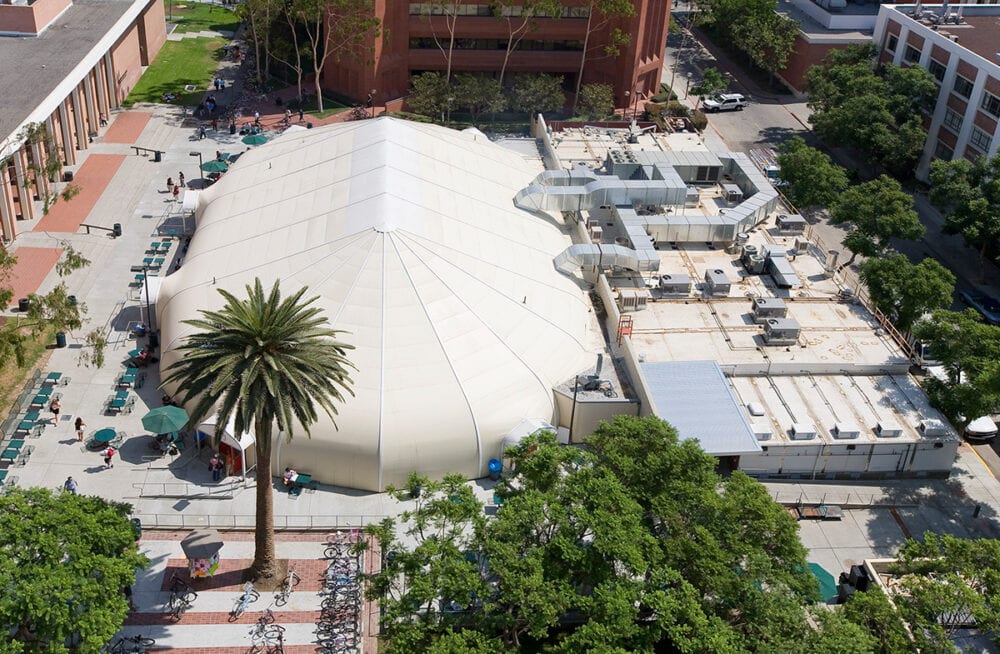 Modular Kitchens for Education: What You Must Know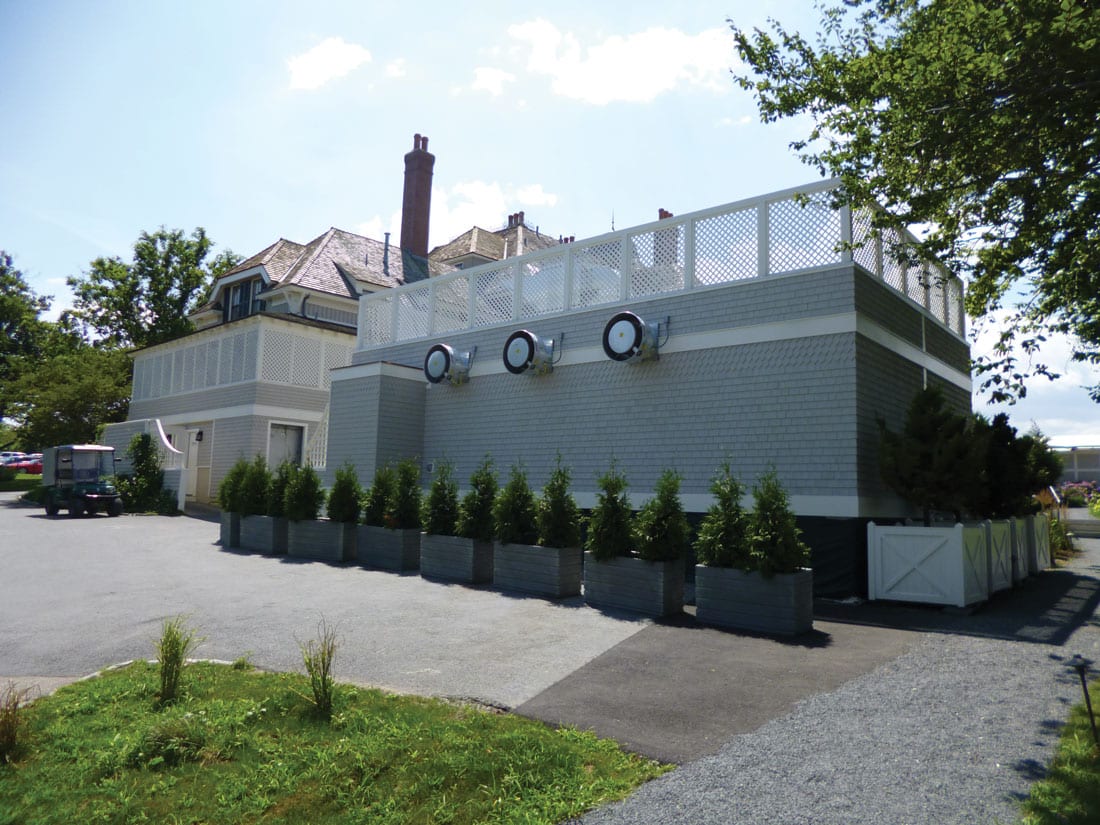 Kitchen Closed for Renovations?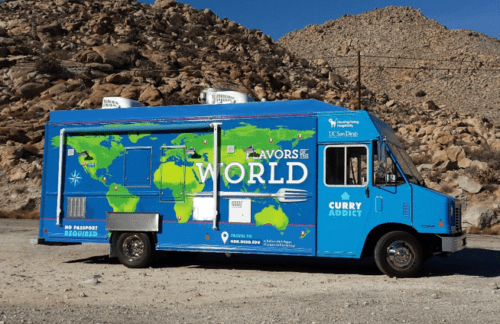 Do you need a food truck?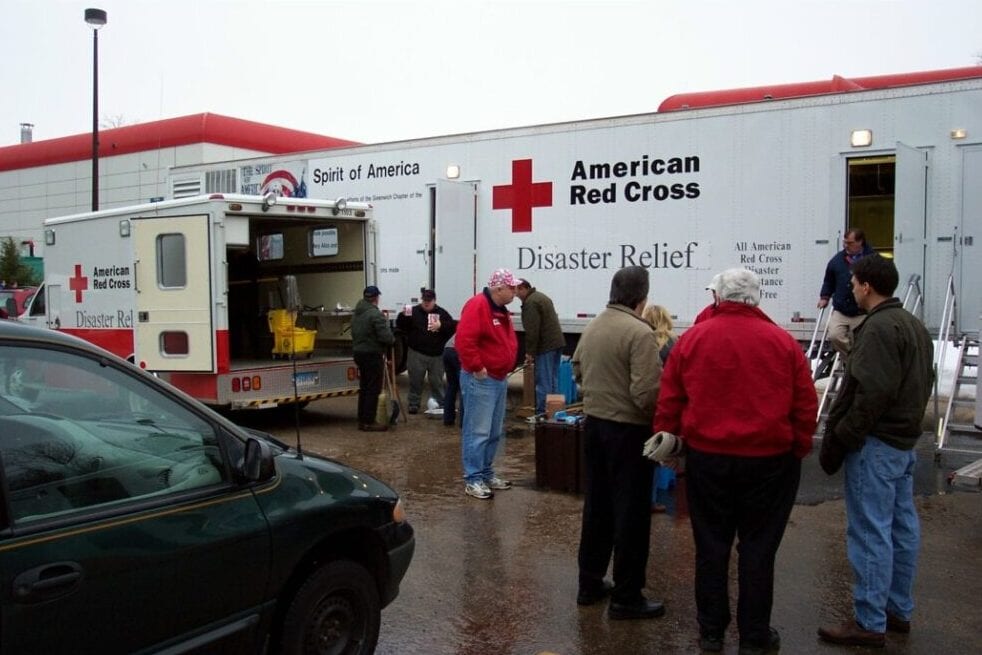 KTG Aids Manhattan Teaching Hospital After Hurricane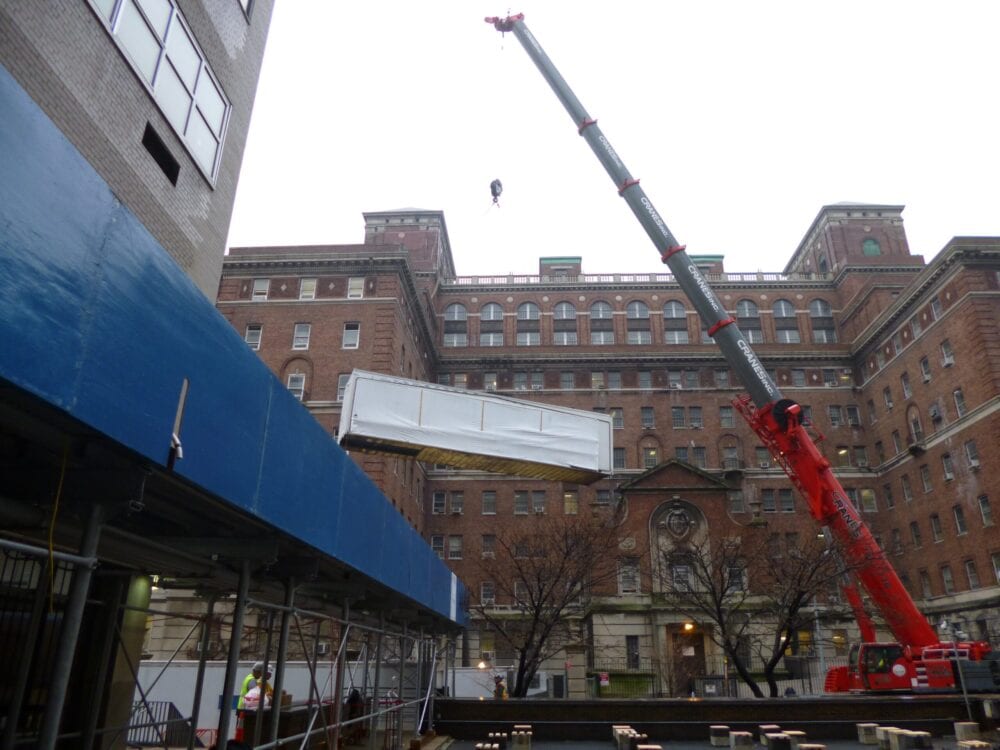 Bolt-on Kitchen Solutions That Work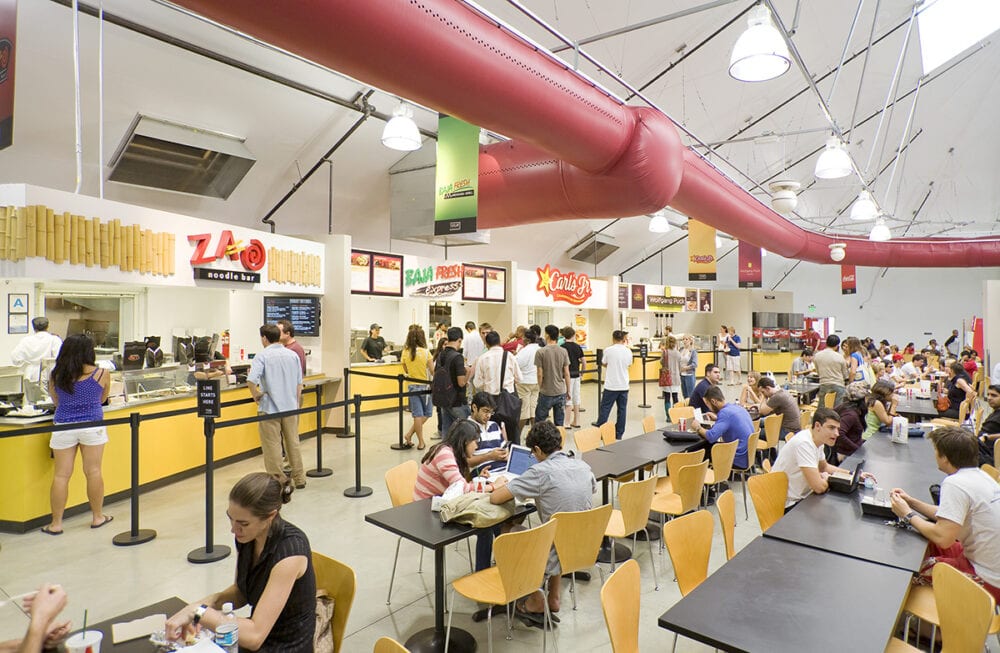 "The Lot"—USC'S Mobile Kitchen Solution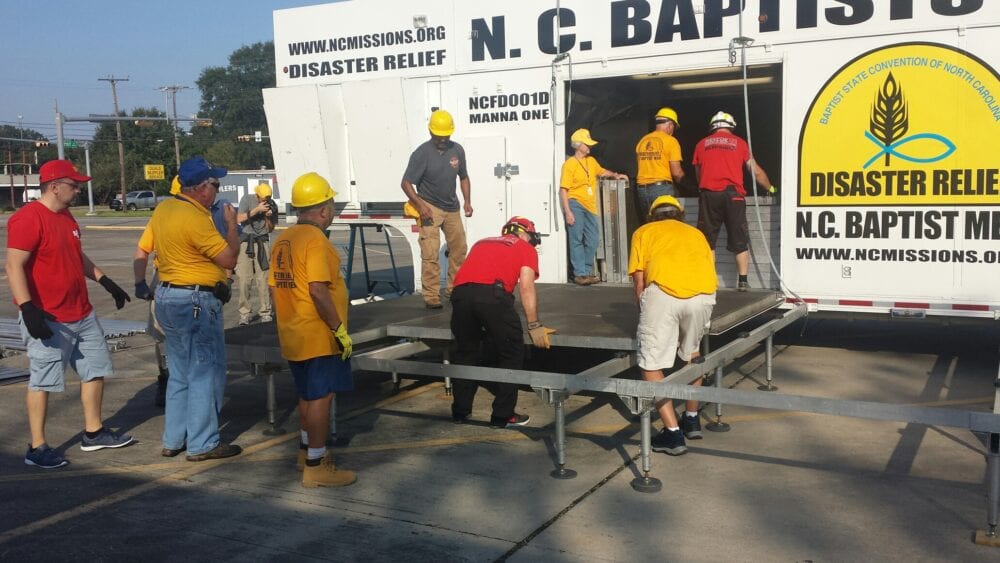 Kitchens for Disaster Relief & Recovery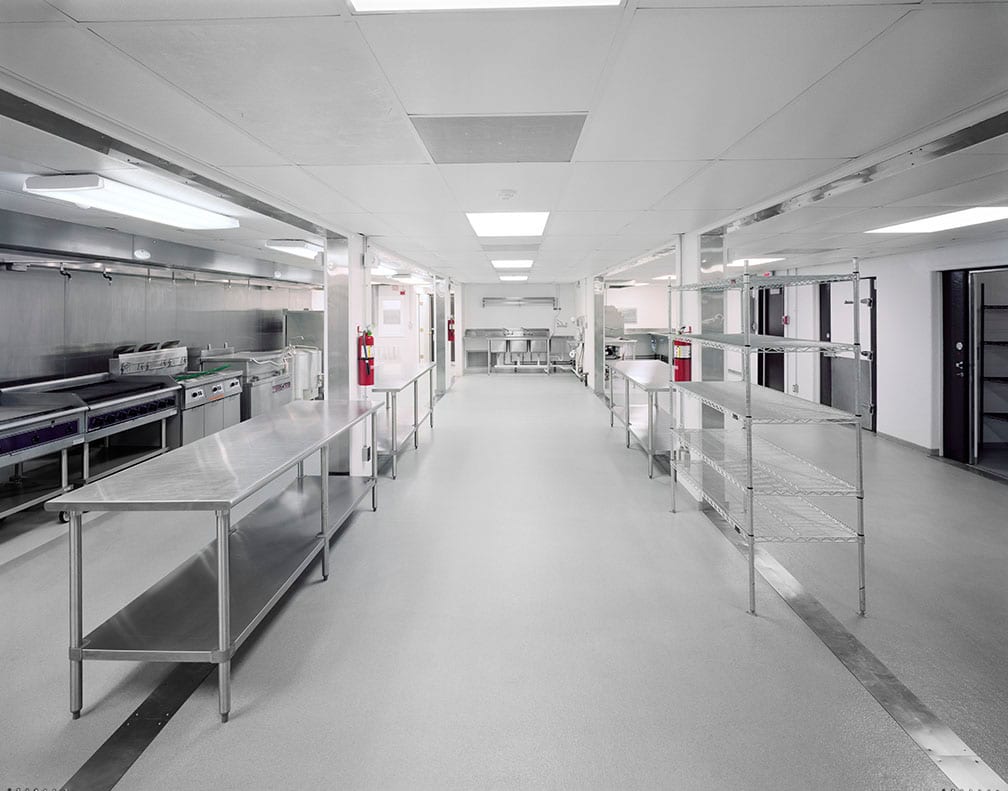 KTG Receives 2012 Kitchen Innovations™ (KI) Award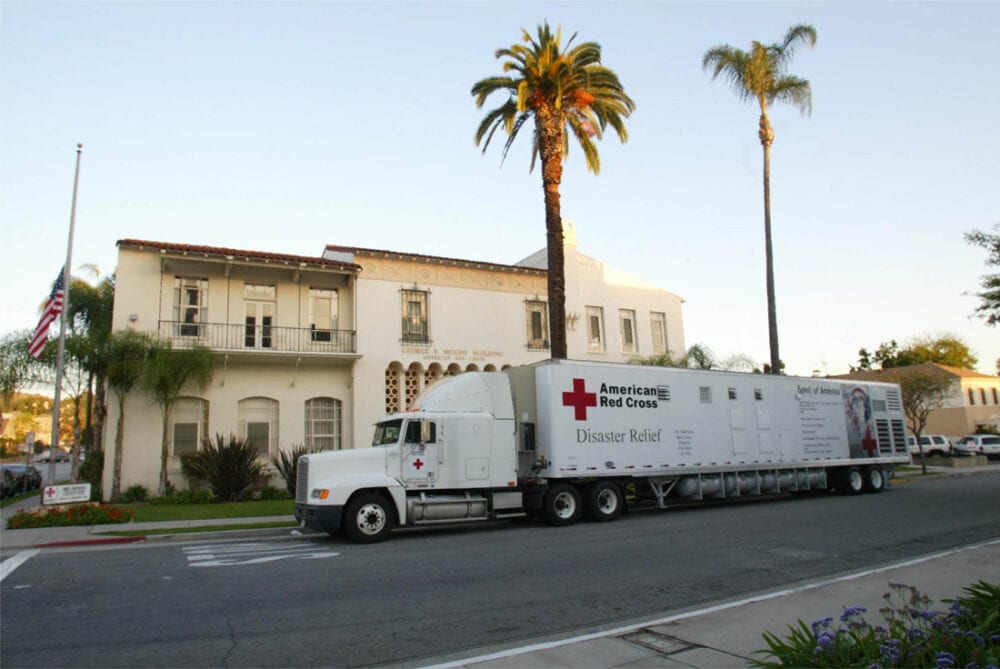 Mobile Kitchens for Disaster Relief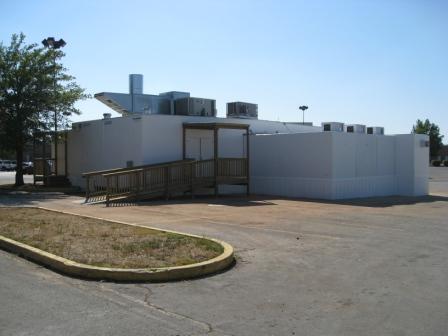 Helping Tornado-Ravaged Cities Start School On-time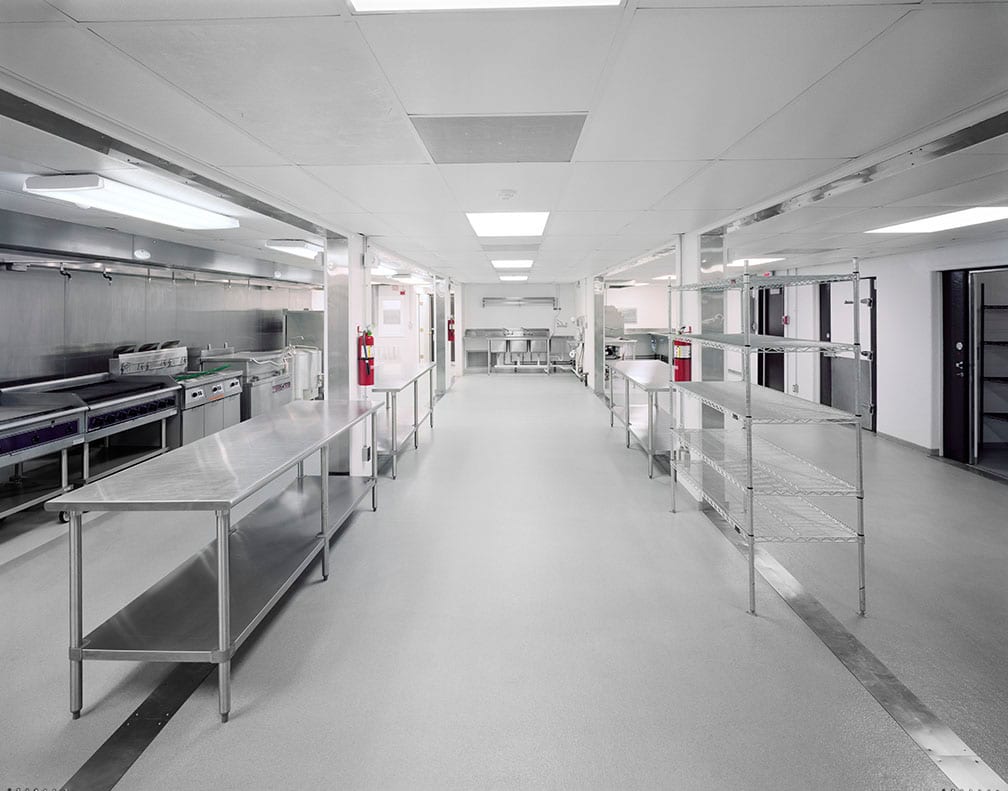 Carlin Manufacturing Bolt-On Kitchens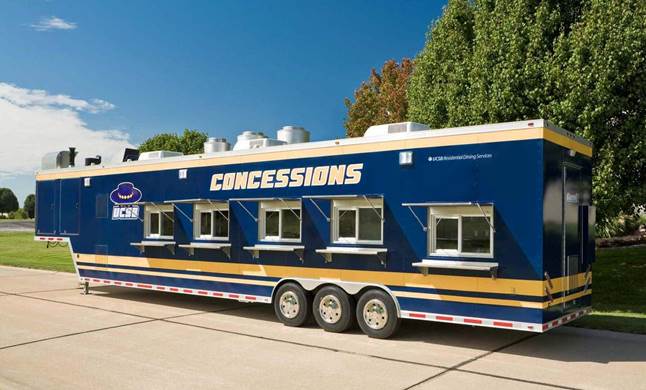 NCAA College Cup Concession Trailer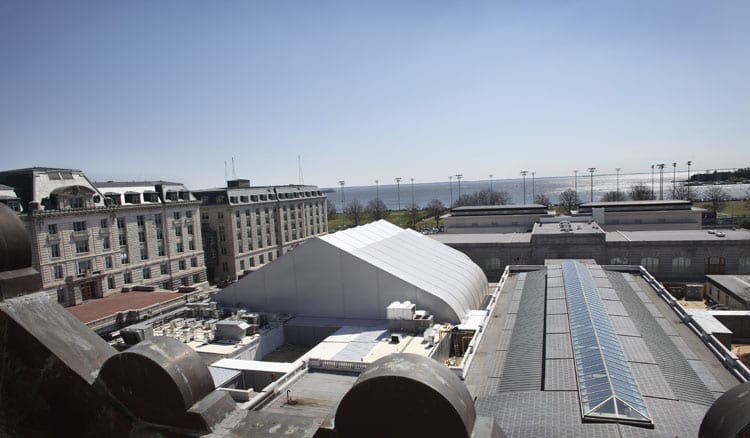 U.S. Naval Academy Kitchen Complex
Kitchens To Go provides mobile, modular and containerized solutions for projects of any timeframe. Markets and conditions are changing constantly, however, so please connect with us to find out what options are currently available for your project's need and timeline.