When The Ahwahnee Hotel needed support for its operation during a renovation, Kitchens To Go provided a temporary commercial kitchen complex to maintain foodservice continuity.
The Ahwahnee Hotel in Yosemite National Park, Mariposa County, CA
A commercial kitchen to support The Ahwahnee Dining Room, famous for its sumptuous Sunday Brunch, during renovation of the hotel's existing kitchen and seismic safety upgrades to the facility. The much-needed work will ensure The Ahwahnee is safe for present and future generations of Yosemite visitors.
Due to the high elevation, challenging terrain, and site restrictions, a containerized commercial kitchen complex was the best solution. The complex includes areas for food preparation, cooking, dishwashing, dry storage, walk-in coolers and freezers.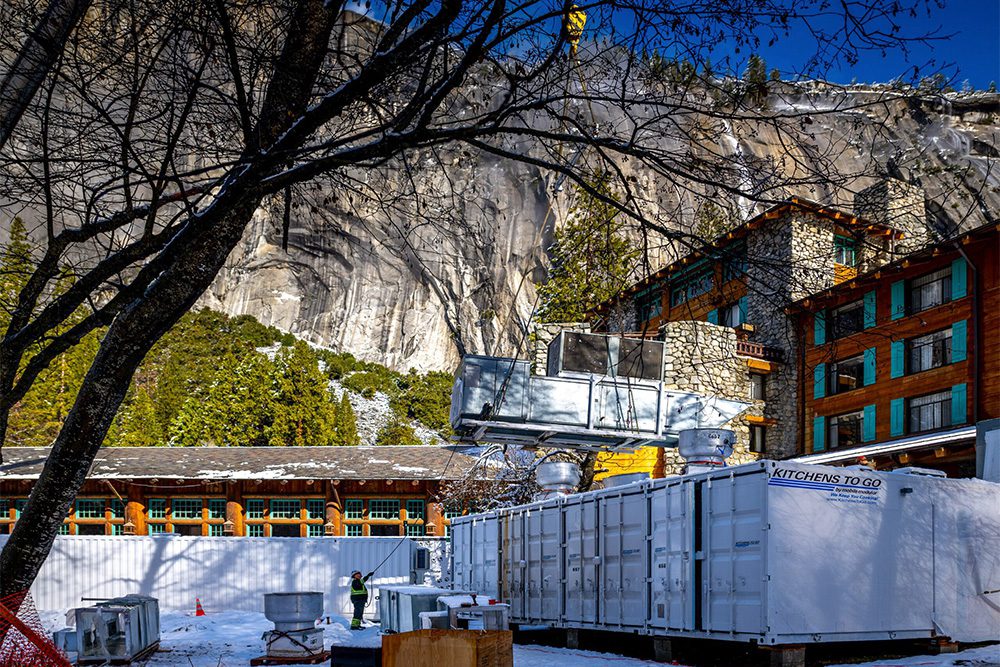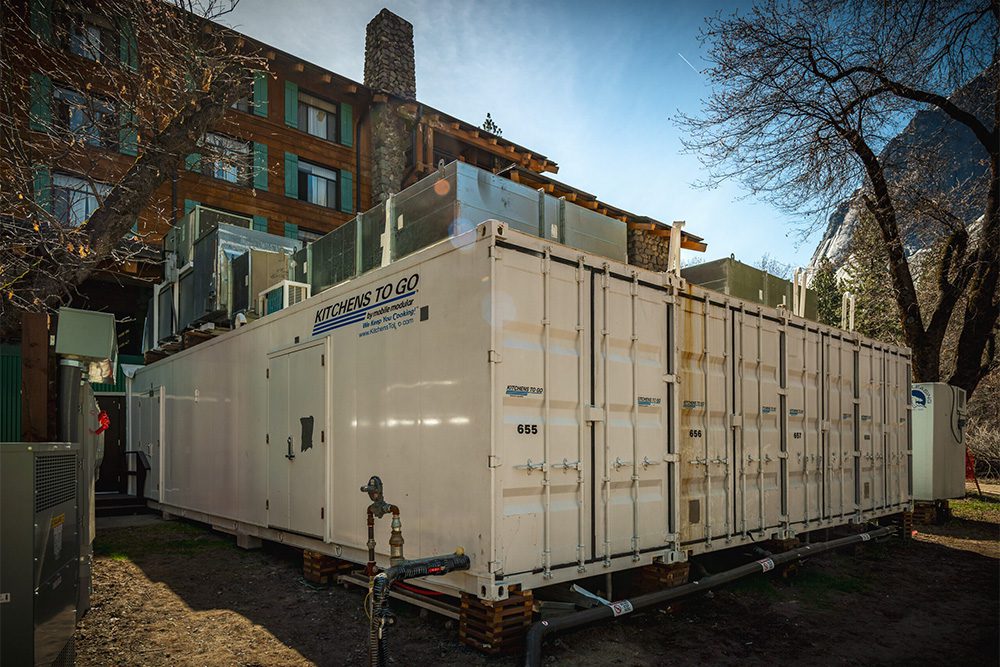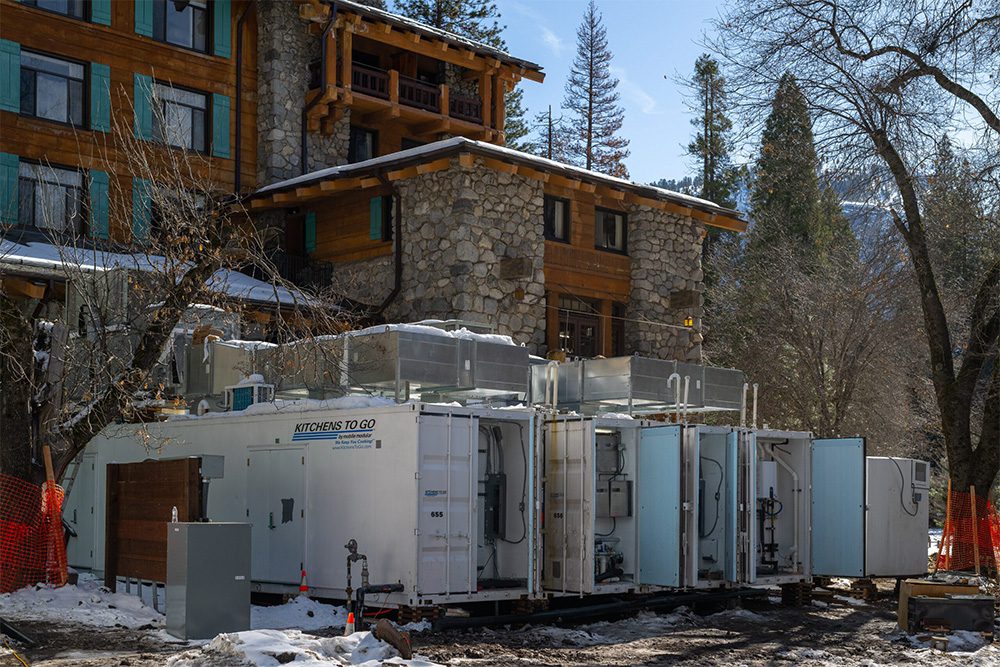 The Ahwahnee Hotel built in 1927 is special. The granite-façade crown jewel of Yosemite Park nestles in the heart of Yosemite Valley with Half Dome and Glacier Point serving as awe-inspiring, dramatic backdrops. Icons of our time, and past generations, have rested their heads at this National Historic Landmark, including the United States Navy who took over the building and used it as a convalescent hospital for those wounded during World War II. And, it was the inspiration for the interior sets of Stanley Kubrick's The Shining.
When asked to provide support during renovations at this prominent location, Kitchens To Go was proud to accept, and deliver! A temporary containerized commercial kitchen complex was installed and will remain in use for 13 months. Containers are durable and safe and designed to operate comfortably, and efficiently, in extreme conditions. A containerized kitchen complex offers a high-capacity work environment with the functionality and flexibility needed to support a foodservice operation. It's a perfect choice during a large-scale renovation in a hard-to-reach location.
Kitchens To Go provides mobile, modular and containerized solutions for projects of any timeframe. Markets and conditions are changing constantly, however, so please connect with us to find out what options are currently available for your project's need and timeline.