When JMU needed a temporary dining option while a new facility was being constructed, Kitchens To Go provided a state-of-the-art Sprung Solution.
Interim dining facility while existing Gibbons
("D-Hall") was demolished and a new one was built.
Two Facilities. "D-Hub" a 27,000-sq. ft., all-you-can-eat residential dining complex that seats 1,000 and consists of eight food stations including all the newest Aramark Vibe Fresh Market concepts. Plus, a stand-alone Chick-fil-A.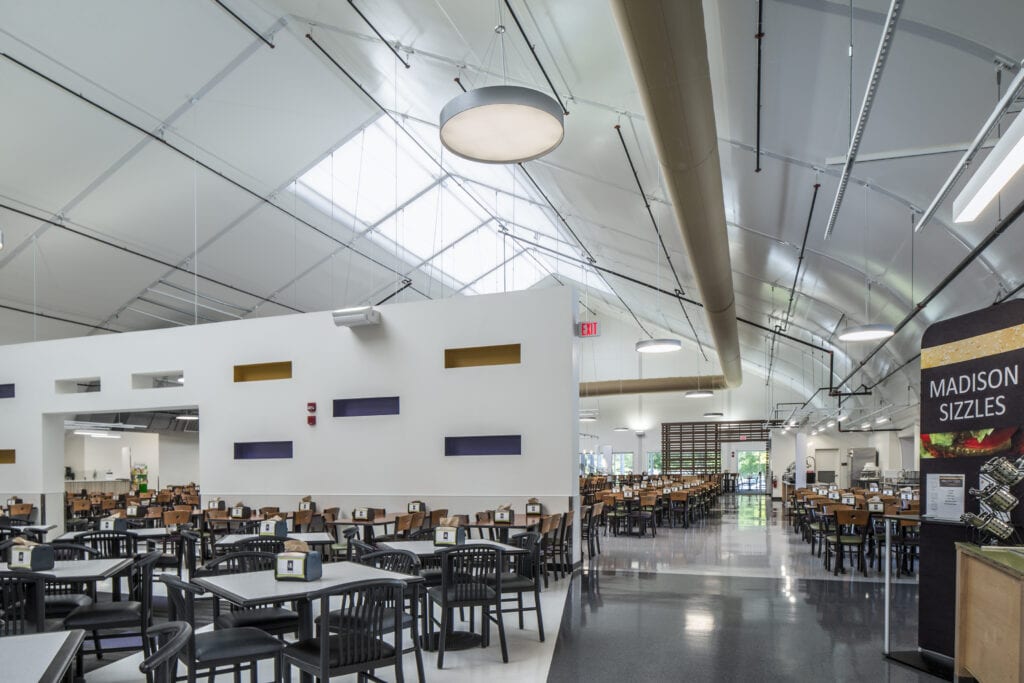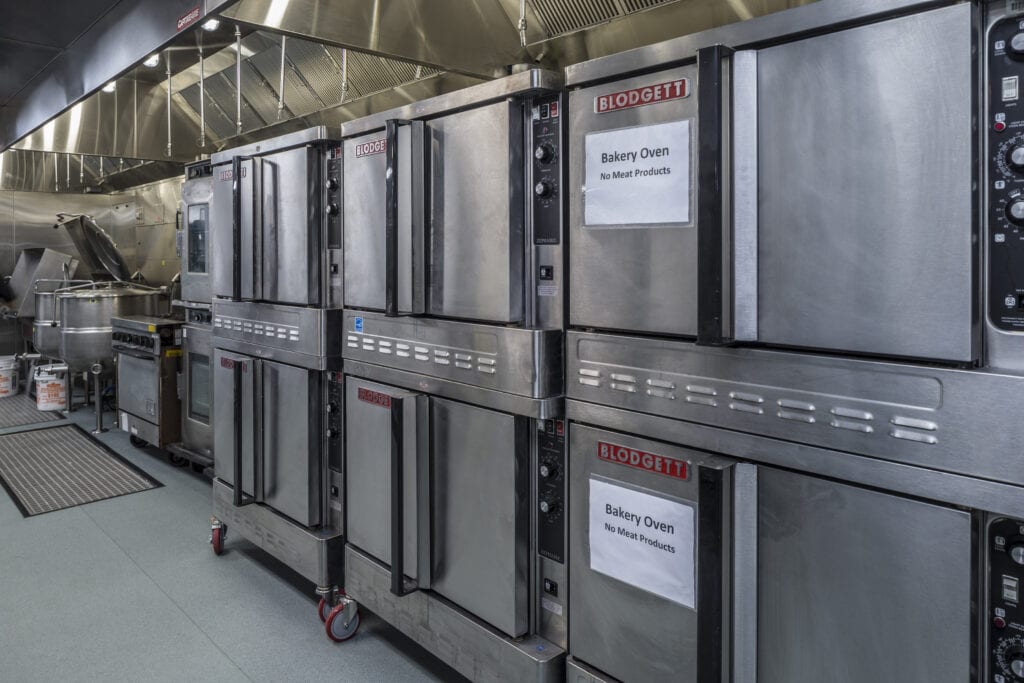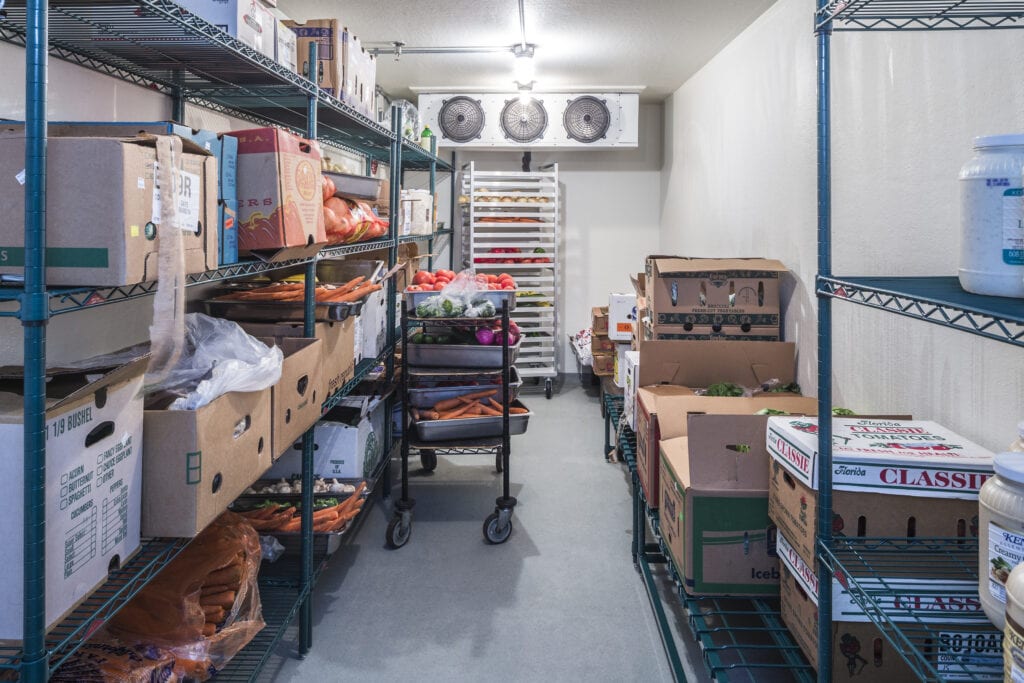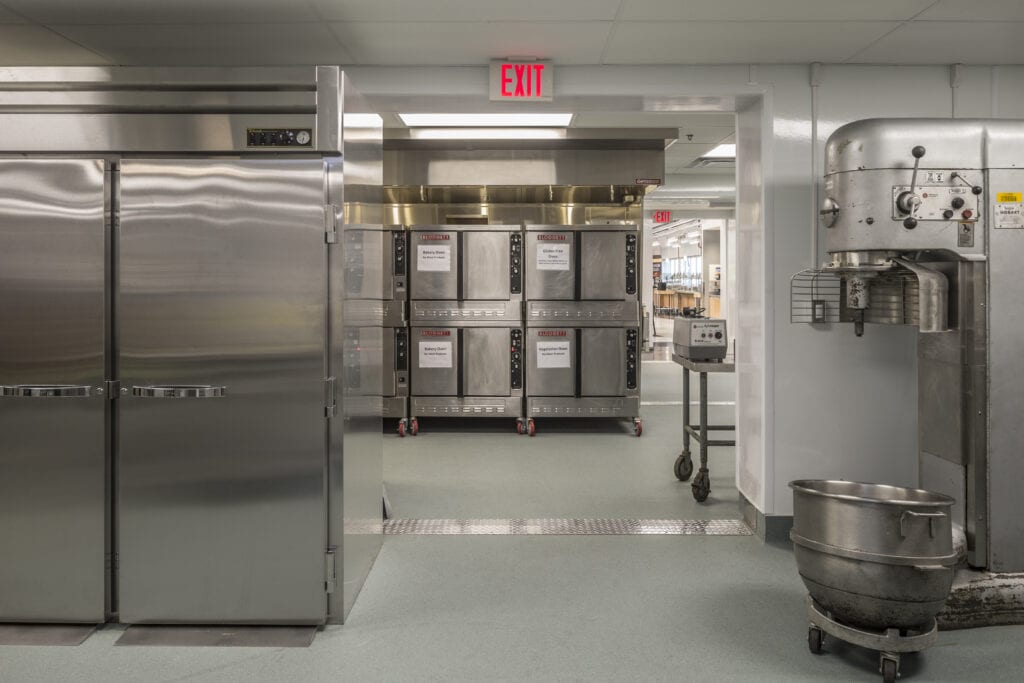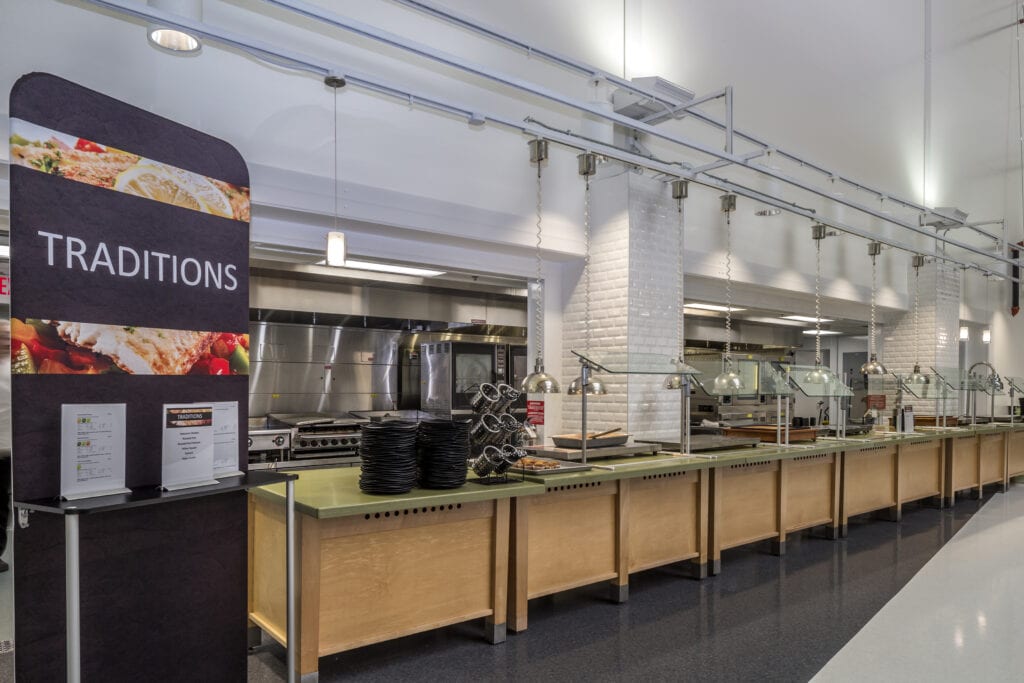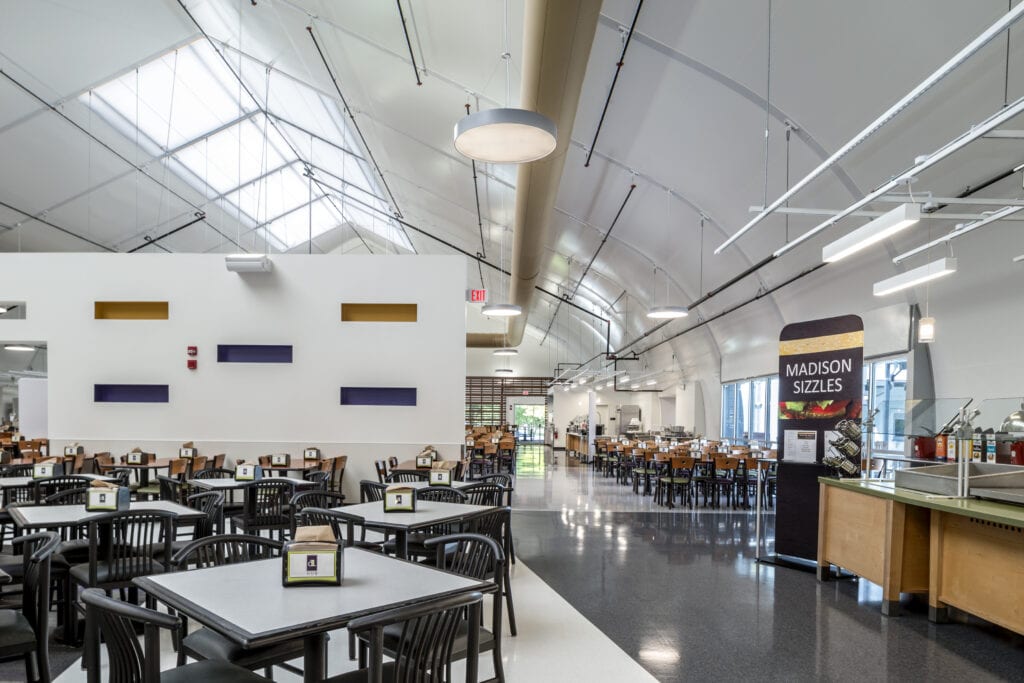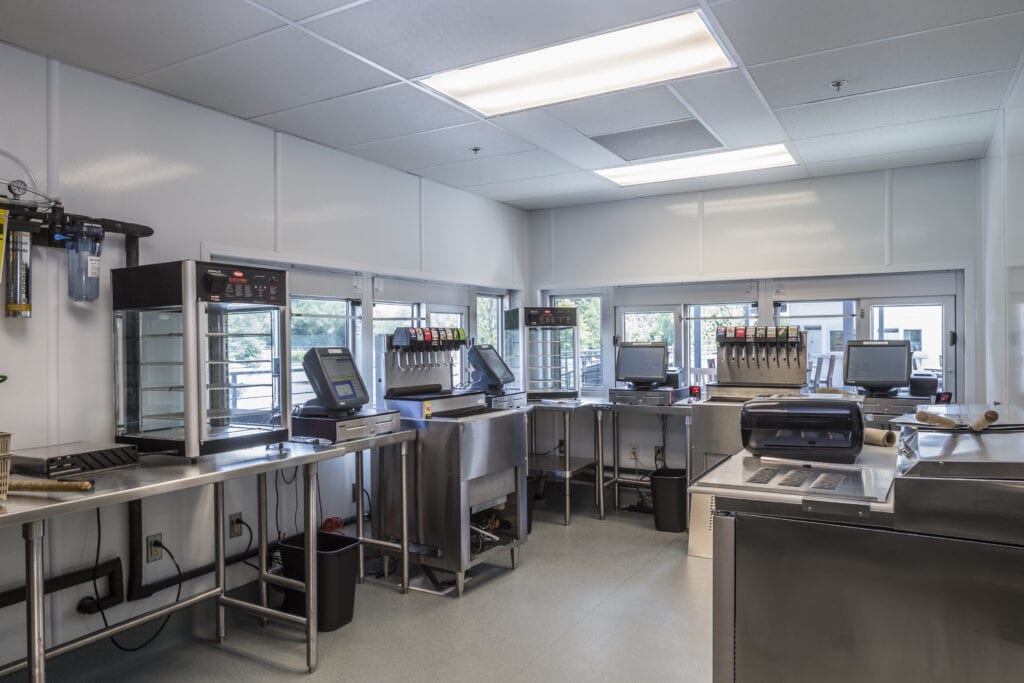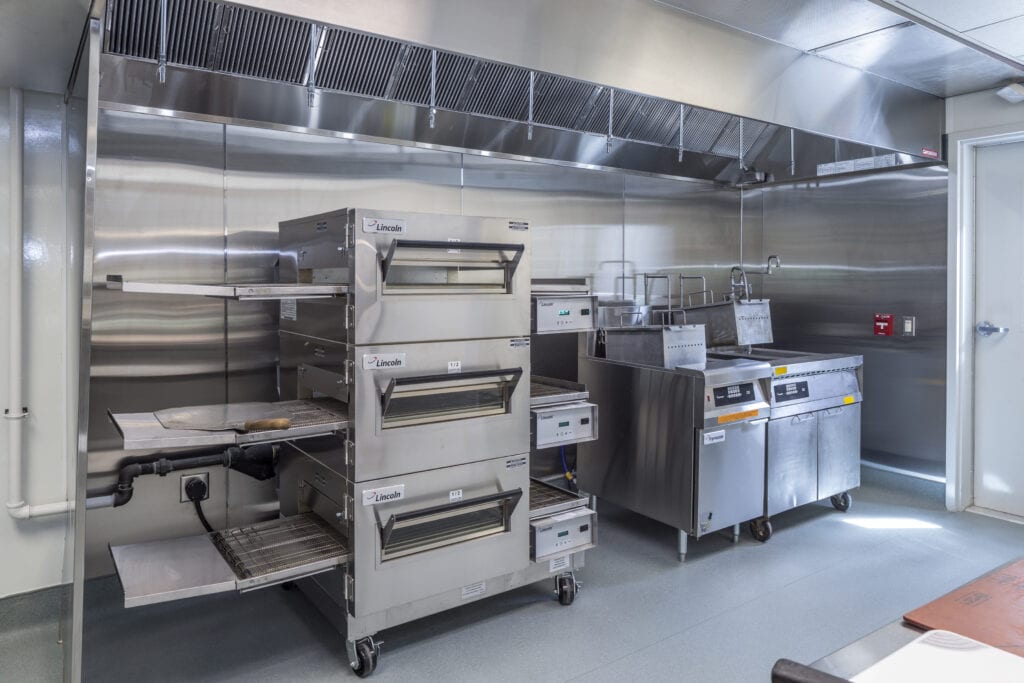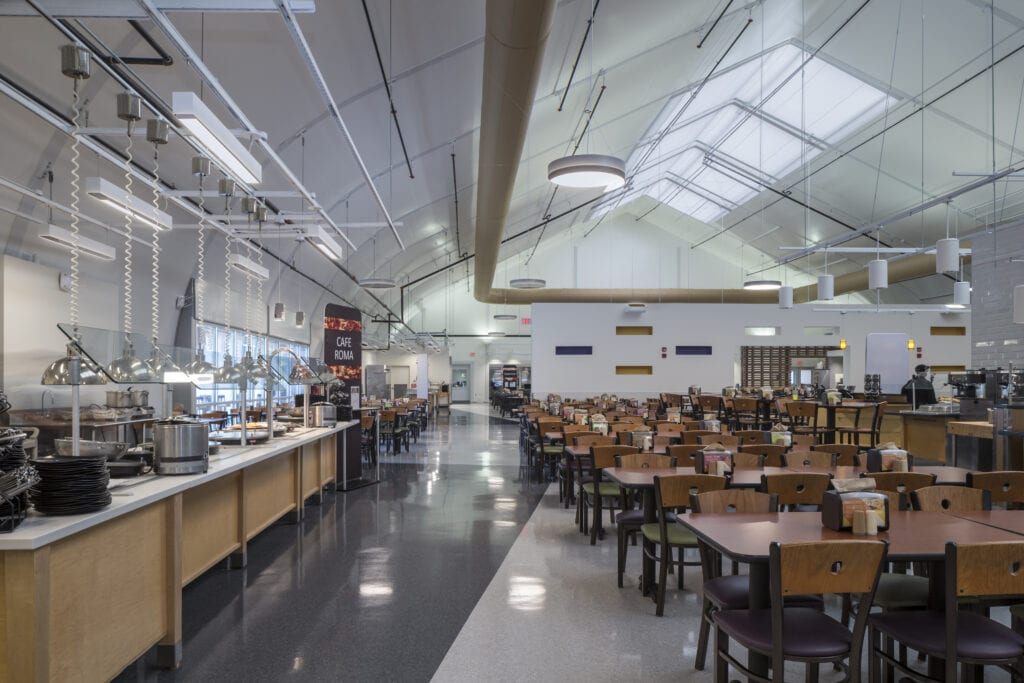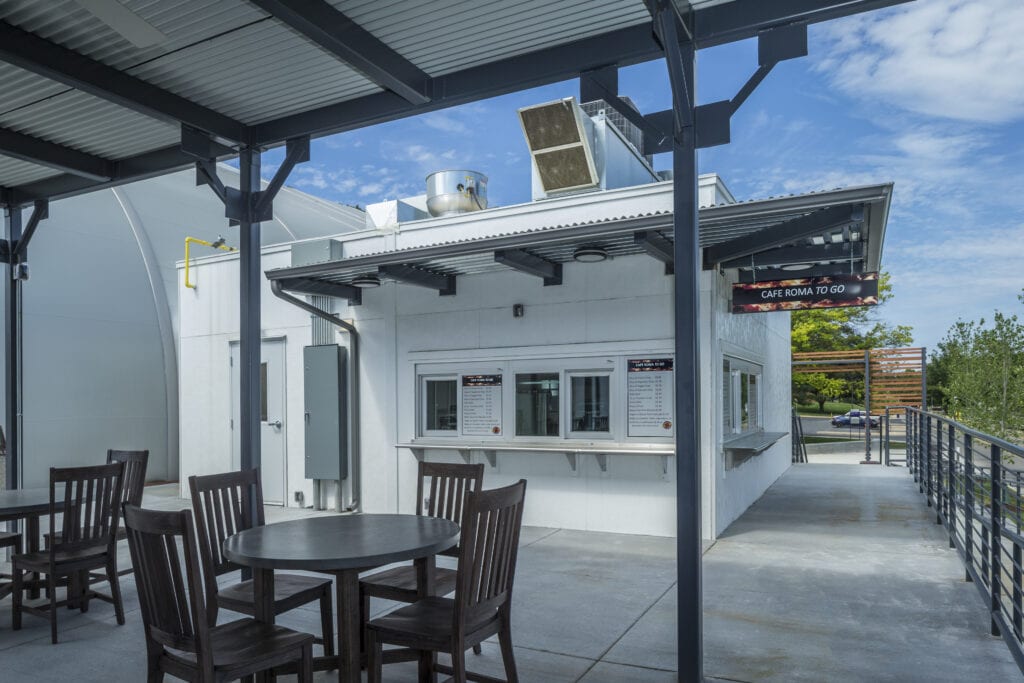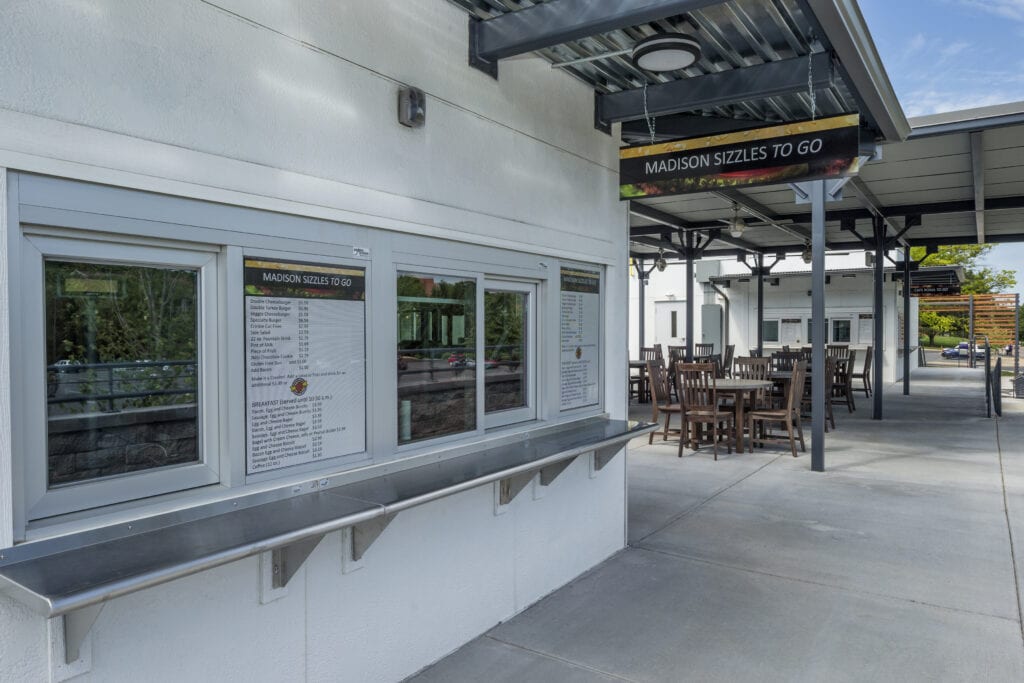 The complex includes cooking modules, prep modules, dishwashing modules as well as cold and dry storage facilities. A concrete patio deck with outdoor seating surrounds the north exterior of the structure with walkup windows featuring a full menu of pizza, pasta and grill items. The second facility is a standalone, full menu, Chick-fil-A with seating for 100 and sits directly across the street from
the original D-Hall.
Kitchens To Go provides mobile, modular and containerized solutions for projects of any timeframe. Markets and conditions are changing constantly, however, so please connect with us to find out what options are currently available for your project's need and timeline.